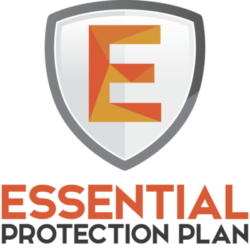 We have over 50 years of experience in Business Solutions and are the providers of the Industry Leading Extended Service Plans administered by Warrantech, the Leader with an A+ Rating. Essential Protection Plan provides innovative Extended Service Plans (ESPs) for retailers and dealers in numerous consumer markets.
Our company is focused on customer success through product innovation and unparalleled service excellence. Each of our products is developed with the customer in mind, to increase profitability, enhance market differentiation, and build long-term relationships.
Contact Us
At Essential Protection Plan, we refuse to treat our business like a commodity. We take the responsibility of representing our Clients very seriously and view their products and brand names as valued assets. That is why we commit the very best people and resources to every aspect of what we do. From being on the front line, to providing analysis and insight, we push ourselves to outperform.
"We do not just offer employment, we offer a Family that is dedicated to your ongoing development and success, giving us the competitive edge to provide the best customer service and solutions that exceed all of our Clients' expectations."
At Essential Protection Plan we don't look at ourselves as just a company but as a family that come together and succeed because we're on the same mission. That is to be an extension of our Clients, our Employees, and Customers. By immersing our new Account Specialists and staff in that culture from day 1, they learn that they are about to embark on an exciting career where every day will be faced with new challenges, opportunities and excitement.
Essential Protection Plan is a people business. Our goal as an organization is to be an extension of our Clients, our Employees, and our Customers.
We are committed to:
Delivering to our Clients the highest quality productivity at a low cost per transaction.
The success of our Employees. We provide personal growth and recognition, integrity in the workplace and an exciting family oriented environment.
Ensuring every Customer interaction is positive, pleasant and effective!
We strive to create an environment in which individuals excel. We offer creativity, empowerment, reward, recognition, promotions and of course FUN. We believe that if we select the right people, they will be self-motivated by their inherent drive to produce the best results and to be part of creating something great-creating the Essential Difference.
Essential Protection Program
877 600 4006
Customer Service
799 Windmiller Drive Pickerington, OH 43147
© 2016 Essential Protection Program | OMD